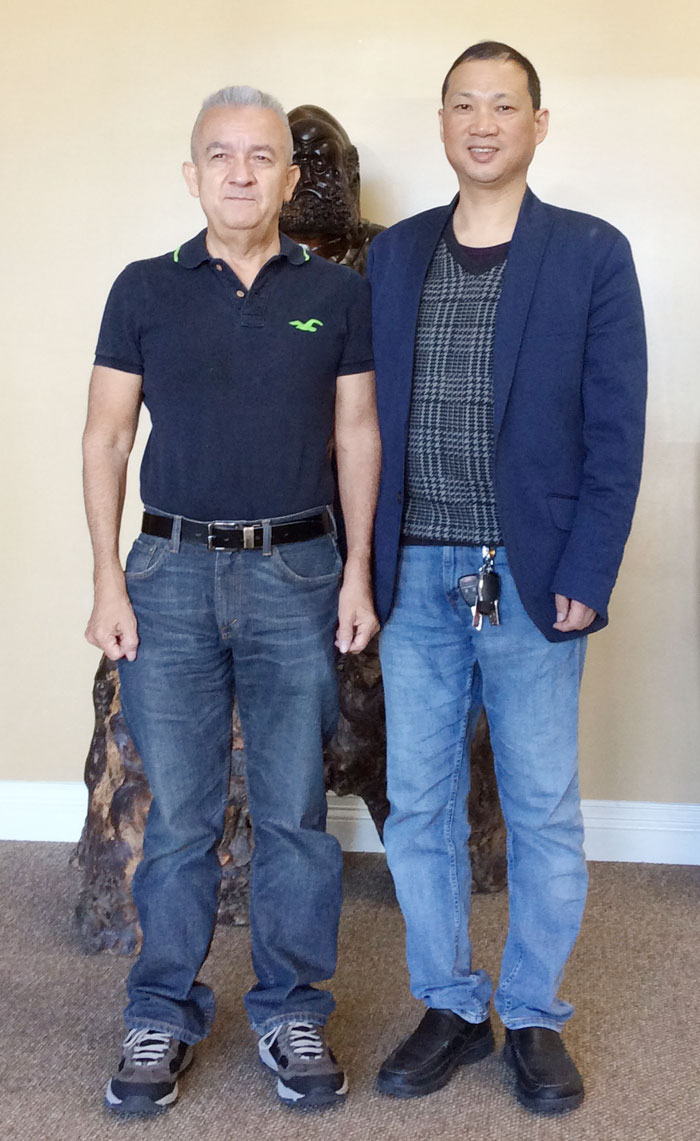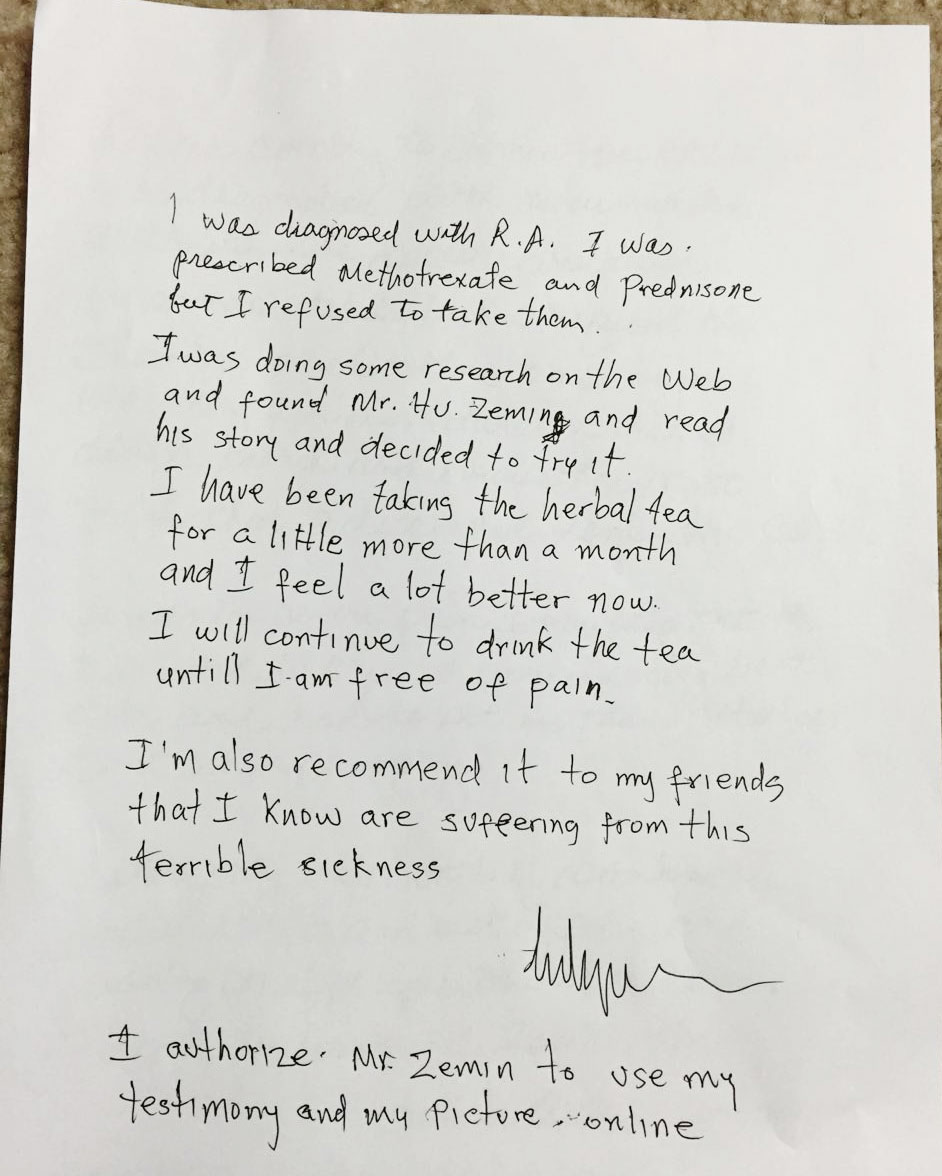 Mr. EDWIN ZUNIGA, male, suffered Rheumatoid Arthritis for 13 years. Only 1 month, physical conditions better a lot.
2/18/2016
Come to Zemin RA LLC to appreciate Mr.Hu and do the testimonial
He said:
I was diagnosed with RA. I was prescribed Methotrexate and Prednisone. But I refused to take them.
I was doing some research on the web and found Mr.Huzemin and read his story and decided to try it.
I have been taking the herbal tea for a little more than a month and I feel a lot better now. I will continue to drink the tea until I am free of pain.
I am also recommend it to my friends that I know are suffering from this terrible sickness.
I authorized Mr.Huzemin to use my testimony and my picture online.


*These are results of individuals.Individual results may vary.