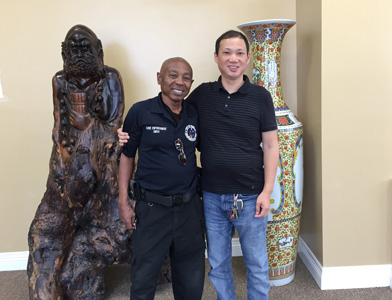 Testimonial by Wiener Smith
Mr. Wiener Smith, male, diagnosed Rheumatoid Arthritis 5 years ago. 2 weeks, joints pain and swelling alleviated. 3 month, all recovered, no recurrence.
Symptoms:
Offside finger joints pain and swollen and spread to the left side. Unable to take out the ring because of joints swollen. Stiffness in joint after got up. After climate change, physical condition worse.
Sept 9 ,2015, start taking Chinese herbs.
After 2 weeks
, physical condition improved, finger joints pain and swelling alleviated. Able to take out the ring.
After one month
, limbs and joints swelling disappeared, free

of move

ment.
After 3 month,
all recovered, back to health and stop taking herbs .


Until now,

for his own proved, already stop taking herbs for more than 2 month. All recovered. No recurrence . No pain at all, free of movement.
Authorized to use picture and testimonial online



*These are results of individuals.Individual results may vary.